Wind - Services We Provide
Gemini has a unique blend of site technicians and traveling "jump" teams to access your turbines onsite as soon as possible.

With safe, efficient, and professional technicians, we can make an immediate impact on your site when you need us.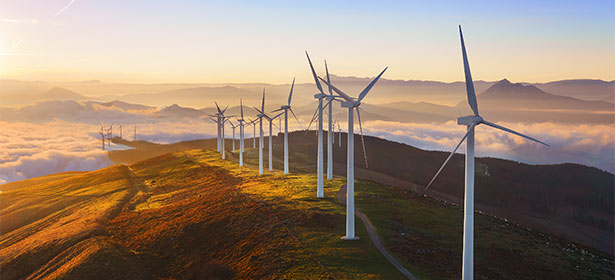 Operations
The lifeblood of a wind farm is operations and maintenance including preventive and corrective maintenance, electrical and mechanical troubleshooting, and day-to-day facility performance reporting.
Construction & Commissioning
A commissioned turbine results in declared revenue. Whether it's working through punch-lists or overseeing complete turbine startup, Gemini's techs are trained in all areas of the turbine. Armed with an extensive military electronics training and career coupled with mechanical troubleshooting, our technicians are raising the industry standard for onsite technical support as you start up your wind farm.
Technical & Engineering Services
Our engineering team is available to help customers solve complex technical issues. Our offerings include root-cause analysis investigations, engineering management and detail design for modification and upgrades, maintenance program analysis and development, reliability analysis and subject matter expertise for third-party engineering support. Gemini also enjoys access to a large and diverse pool of multi-discipline engineering talent through our parent company Tetra Tech.
Maintenance
Our technicians are fully versed in the stringent preventive maintenance programs of the US military and bring that training to your sites across the nation. Turbine downtime directly results in lost profits; let Gemini keep your wind farm operating at full capacity in order to attain your revenue goals.
Inspection Services
Focusing on your unique needs, our third party and impartial technicians are qualified to conduct inspections on multiple platforms of turbines. Don't let your warranty run out without taking care of any and all problems from the manufacturer. Our techs can customize an inspection plan which is tailored to meet your needs.
Warranty
Occasionally, repair and retrofit work must be completed in order for your wind farm to be operating at maximum capacity. This is above and beyond the standard Operations and Maintenance phase including blade repair, generator repair, and gearbox or turbine rebuilding. Our network of technicians can provide all services you require to take care of any warranty work in a timely and cost-effective way.
Let Gemini earn your business!
Call us at (267) 436 4646